DOES DEV NEED TO HAVE BUSINESS KNOWLEDGE ABOUT PROJECTS?
At TDT, besides BA, Dev, BDE, and ITA all need to have KNOWLEDGE about how to run or develop a Fintech project. Therefore, organizing training sessions about financial knowledge and skills in regard to Securities, Forex... is always one of our top priorities.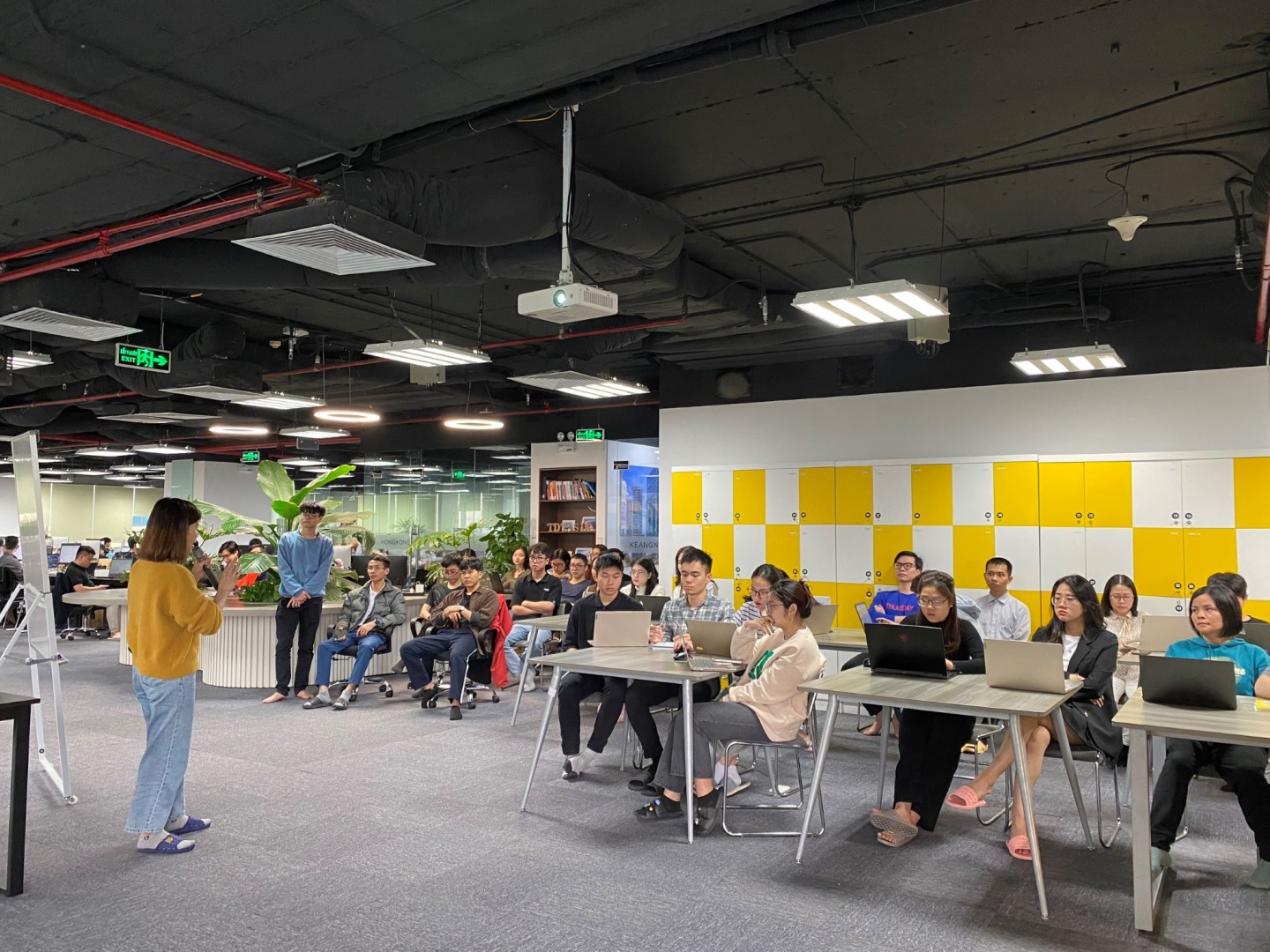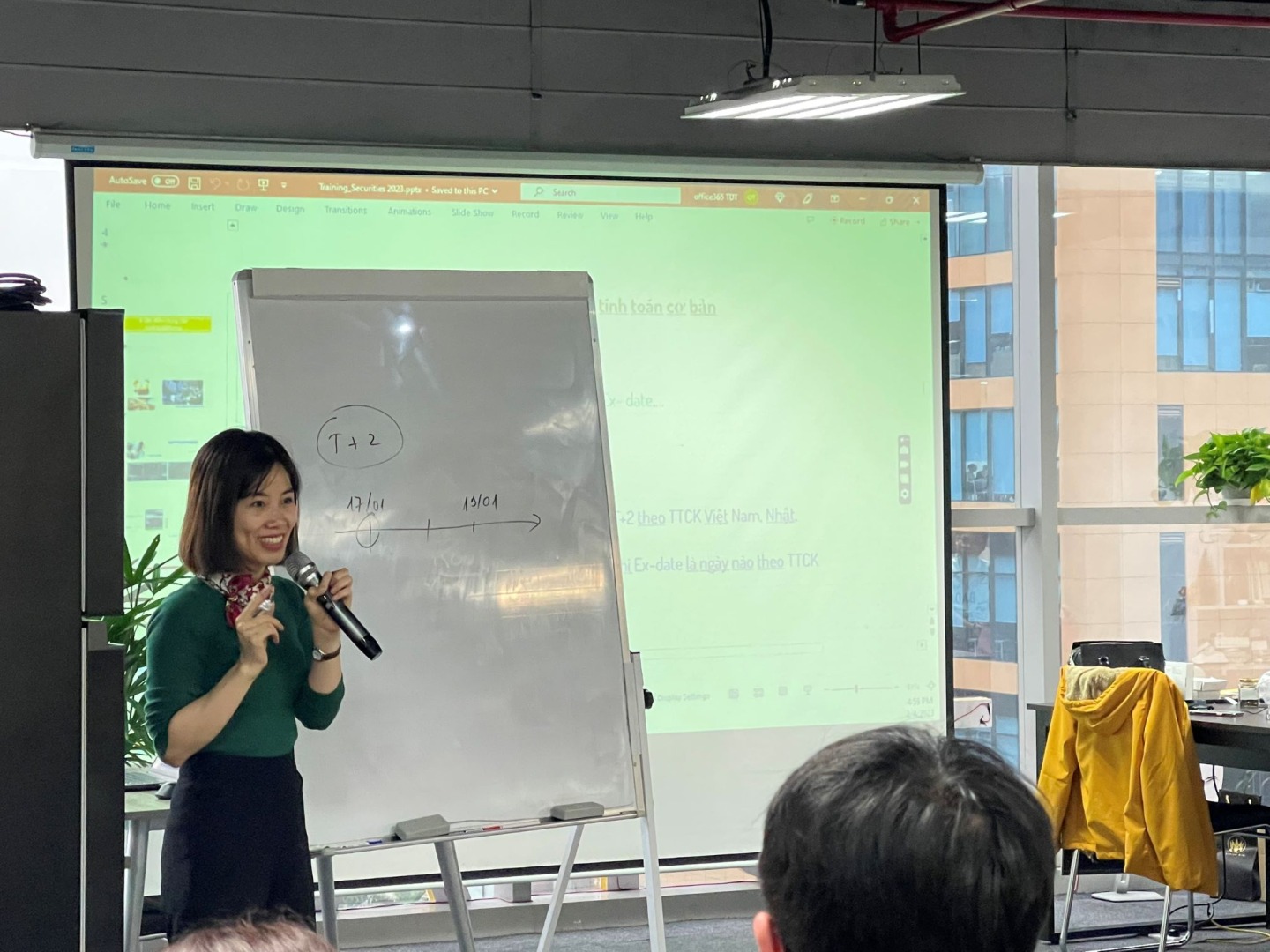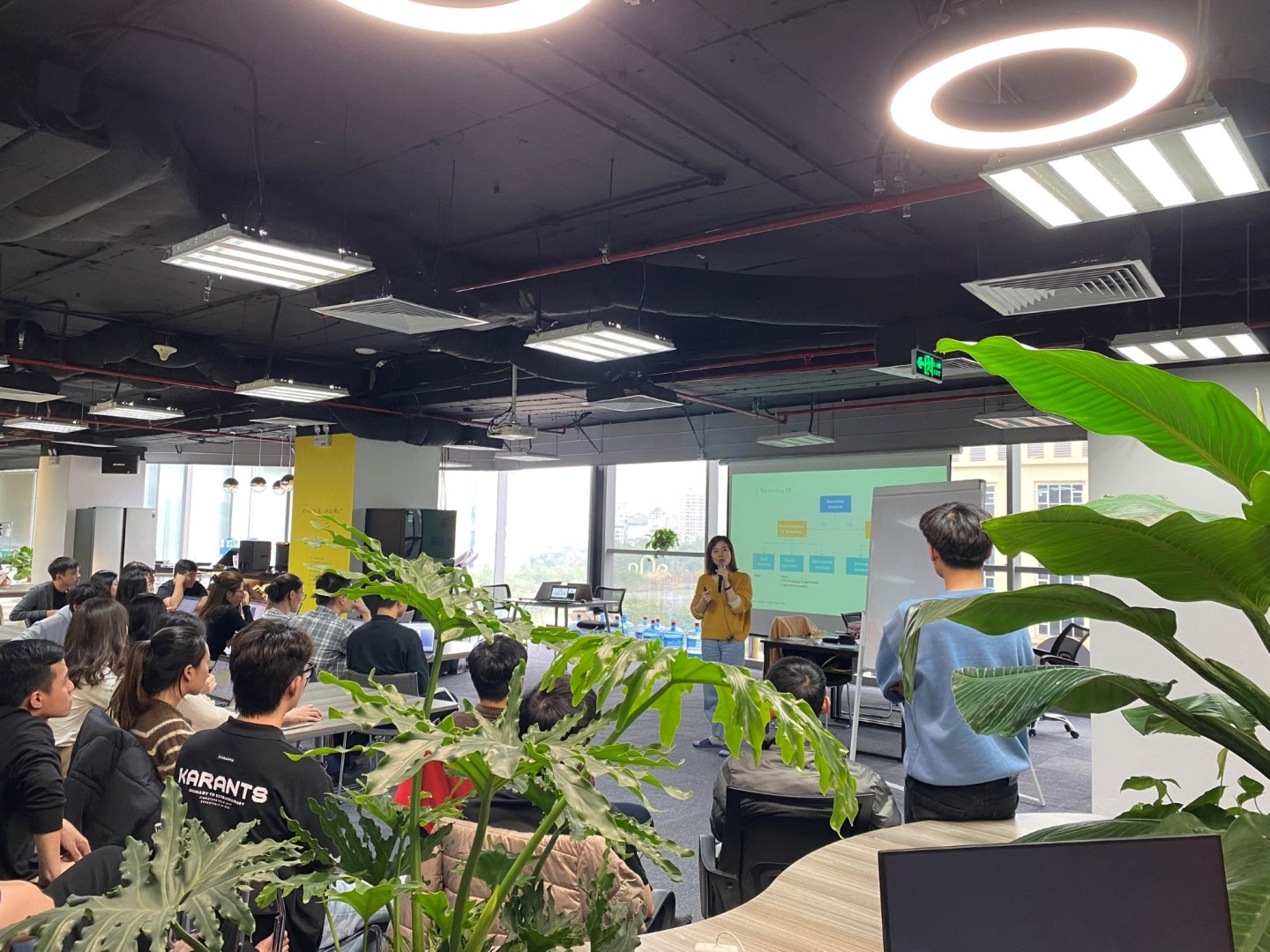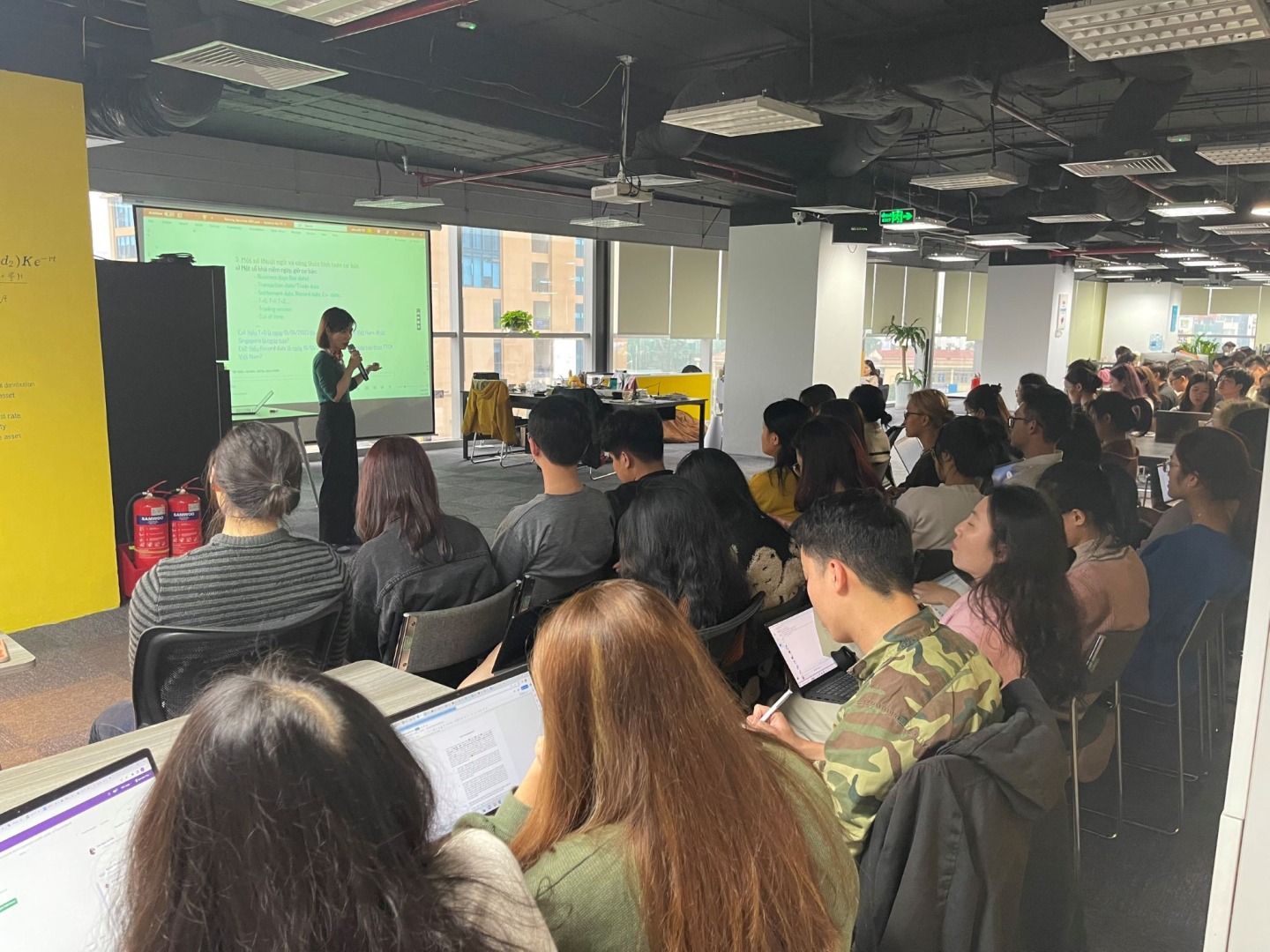 Throughout the first quarter of 2023, TDT Asia has organized 4 training sessions about financial knowledge for all project team members with great help from the CFO of TDT - Mrs Nguyen Thi Lan Anh. After these sessions, the organizers have received a lot of positive feedback and warm response from TDTers especially from BA, QA/Tester teams… These internal training courses and seminars are one of the activities that the management board of TDT has invested a lot of time/effort and paid great attention to in recent years. Training is one of the strategic goals of TDT Asia in 2023 to help TDT employees improve their own skills as well as develop new skills to be able to meet the requirements and challenges of the current as well as future projects. Take a look at some photos from our last training session:
Lastest on News & Blog
"Phillip Nova Trading Symposium 2023" is a conference focused on the commodities derivatives market. In its fourth edition, the symposium will feature key representatives from global service providers and exchanges such as Bursa Malaysia Derivatives, CME Group, CQG, ICE Futures Singapore, SGX Group, CTCP Chứng khoán Hồ Chí Minh (HSC) & TDT Asia, to provide insights into the market's development and significant milestones for investors.

There have been some major changes in TDT's Board of Directors which are expected to lead to great jump of the company in the future. TDT is pleased to announce that Ms. Tran Ngoc Ha Nhu (TDT Asia COO, Co-founder) has been appointed to the Board of Director (BOD) and the following partners on the Board of Directors of CQ TDT Asia. 

 Although Ms. Ban was busy sewing clothes with gentle rains in late spring, It couldn't extinguish the passionate ping-pong spirit of the TDT brothers to create a wonderful season. The internal table tennis tournament has ended beyond the expectations of the TDT family with beautiful spins, ecstatic ball tournaments or a lineup of potential contestants that bring suffocating and dizzying matches.

 YOU'RE MY FLOWER - HAPPY WOMEN'S DAY  - ​​It's great to be a girl. - Being a girl at TDT is so much better!   Because women are to love - Beauty is to cherish. Women deserve all the best, not just March 8, but all 365 days.    Every girl is like an angel, And every angel deserves to receive the most beautiful flowers or simple but meaningful gifts that will bring joy to the soul, spreading gentle love . So this March 8, what does TDT have? This year too, many activities were organized as special gifts for the other half of the world: Relax with salt soak service, heel scrub massage;  "Renovate" your hands with professional nail technicians;  Make him fall in love with glitter lashes;  Or magic for really poetic hair.  Besides, many other gifts and activities for TDT's sisters will be revealed on the day of the program, let's look forward to the opening of TDT Studio on March 8!    A special day for half of our world - Happy International Women's Day. I would like to send the best wishes and happiness to all of you - the beautiful pink balls of TDT. Wishing TDT's muses always shine confidently, confidently succeed, always be themselves, always happy, full of positive energy with the great family of TDT. 

At the end of February, some USAH team members had a business trip combining extremely interesting experiences in Japan. That is the first time you have "accessed" the Bloomberg system (currently TDT is one of the first partners of BBG in Vietnam). It was the first time to be "face-to-face" with leading experts in the Fintech field to share knowledge, experience and skills in working with projects. It was the first time coming to Japan: enjoying Japanese standard Sushi, Japanese Onsen baths, watching snowfall and visiting many famous tourist attractions of Japan.

On February 28, the first session of Teacher Mr.Minh's THE WAY TO THE TOP OF TDT class took place with the enthusiastic participation of TDTers students.️

So the Lunar New Year holiday has ended, TDT Asia's office is vibrant again to welcome all TDTers on the first working day of the new year.

The Lunar New Year is drawing near and the aroma of Tet is spreading over every single corner of Vietnam. In harmony with the bustling Tet holiday atmosphere, TDT members become more productive in the hope of ending a great 2022 and looking forward to a more fulfilling new year.

Tet is bustling, the new year comes, while the Tet atmosphere has been in every corner, TDTer are still working hard to ensure the quality of every project.

2022 ended with lots of important and memorable milestones. On the evening of January 7th, the TDT Asia's Year End Party took place at Cuc Phuong Resort - Ninh Bình, with participation of the Board of Directors and more than 200 TDT members. This event brought to all of us such an EXCITING - BRILLIANT - FASCINATING atmosphere.

2022 has passed with many fluctuations in macroeconomics in general and our home - TDT Asia in particular. A successful business is a business with great inner strength, and that strength is made up of the great people here.

At TDT, learning new things is as important as learning a new programming language. Therefore facilitating an event called "Technical sharing" it's a weekly activity for TDTers. Not only participants can acknowledge new interesting fields, yet it's also a bonding experience for us. We came together as a big family, standing in a fun learning environment surrounded with supportive, eager to learn co-workers.

Periodic health check is an annual welfare program of TDT Asia aimed at comprehensive health care for employees. Recognizing that human resources are the most important resource of each organization, special attention is paid to the health and spiritual life of each TDTer with the desire to bring the best experiences to employees participating in the program. Recently, we have cooperated with MEDLATEC General Hospital to organize an annual health checkup for this 2022.

TDT Asia is honored to attend Vietnam Web Summit 2022 - Vietnam's Leading Annual Technology Conference being hosted last Thursday, 8th December 2022, at CTM Palace, 2nd Floor, 131 Nguyen Phong Sac street, Yen Hoa Ward, Cau Giay Dist.

Here is a sneak peek into our TDT Young Talents program training! We are very excited to welcome 23 undergraduate student successfully passed 2 tests of our challenging exams, And officially integrate TDT's Internship program!

This is one exciting week for our big family, to reunite as one in our new home sweet home "PVI Office"!!!! Moving to one of the coolest, Grade A office buildings in Hanoi was definitely a grand step for us.