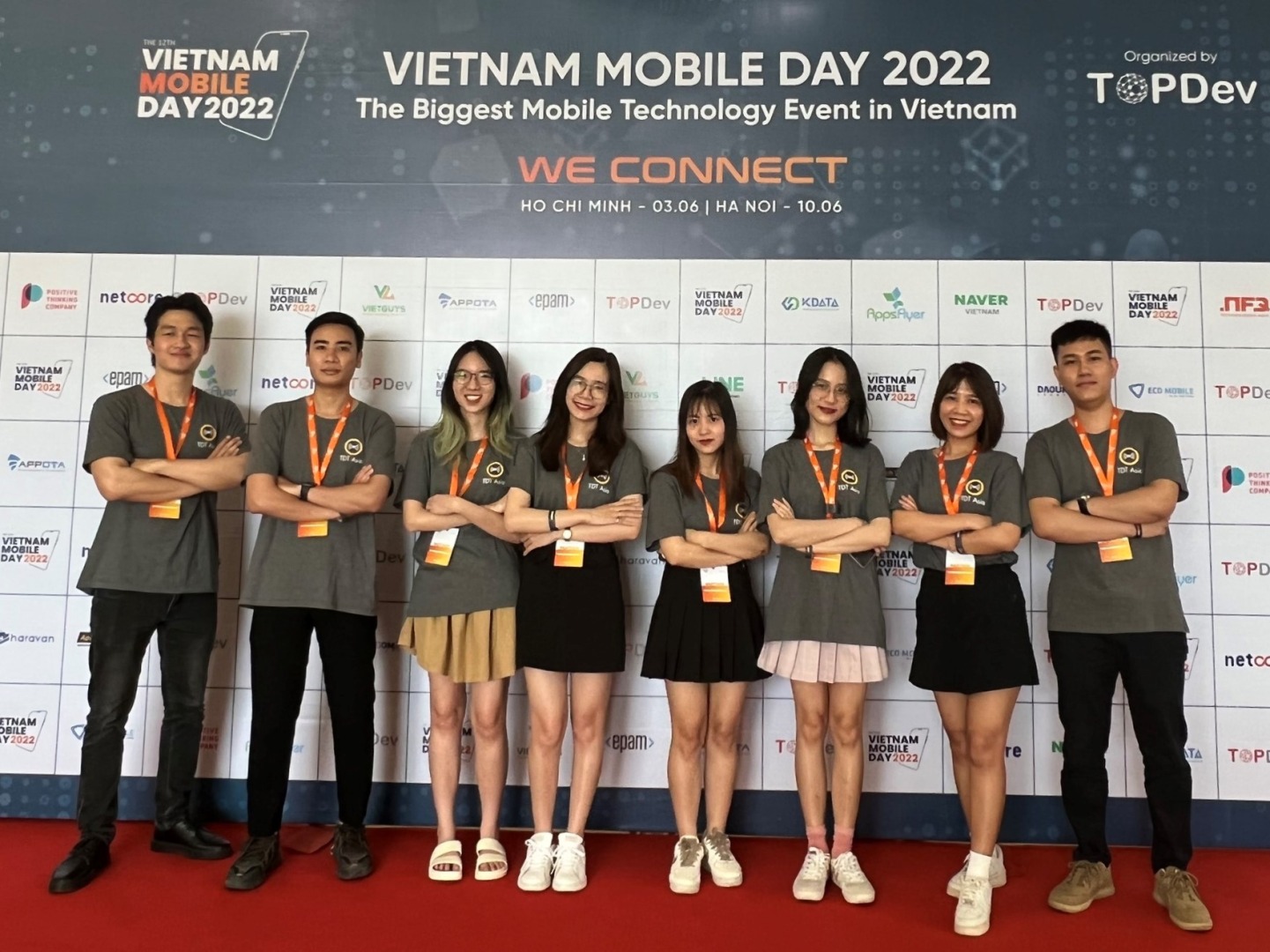 Last Friday, TDT Asia was honored to be one of 14 famous technology companies participating in Vietnam Mobile Day 2022 organized by TopDev. Our members had an exciting day meeting and exchanging with many young, enthusiastic programmers and listening to interesting topics from leadership speakers in the industry.
We also had the opportunity to promote the brand image, products, and even career opportunities at our company to everyone. We hope that through Vietnam Mobile Day 2022, programmers can not only gain more useful knowledge but also understand more about the workplace culture and attractive career opportunities in TDT.
Let's look back at some memorable moments of TDT Asia at Vietnam Mobile Day 2022!