TDT at Vietnam Mobile Day 2022
Last Friday, TDT Asia was honored to be one of 14 famous technology companies participating in Vietnam Mobile Day 2022 organized by TopDev. Our members had an exciting day meeting and exchanging with many young, enthusiastic programmers and listening to interesting topics from leadership speakers in the industry.
We also had the opportunity to promote the brand image, products, and even career opportunities at our company to everyone. We hope that through Vietnam Mobile Day 2022, programmers can not only gain more useful knowledge but also understand more about the workplace culture and attractive career opportunities in TDT.
Let's look back at some memorable moments of TDT Asia at Vietnam Mobile Day 2022!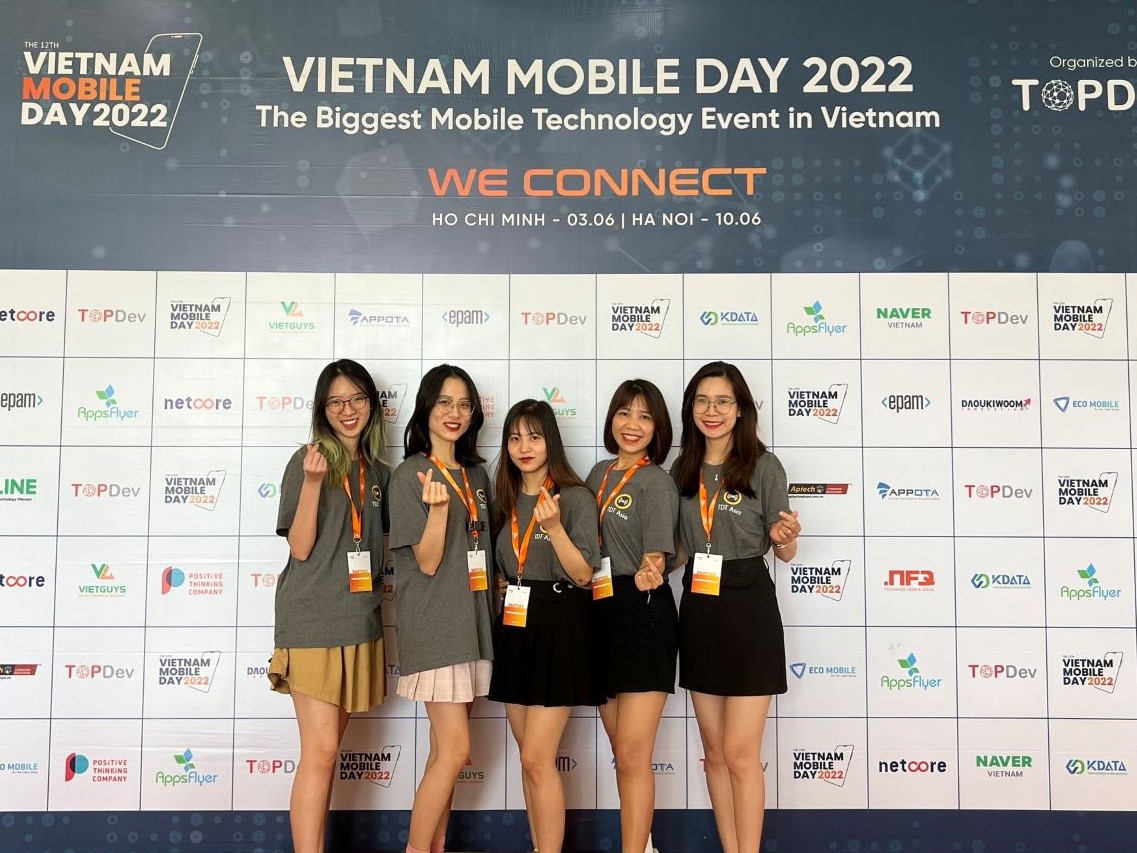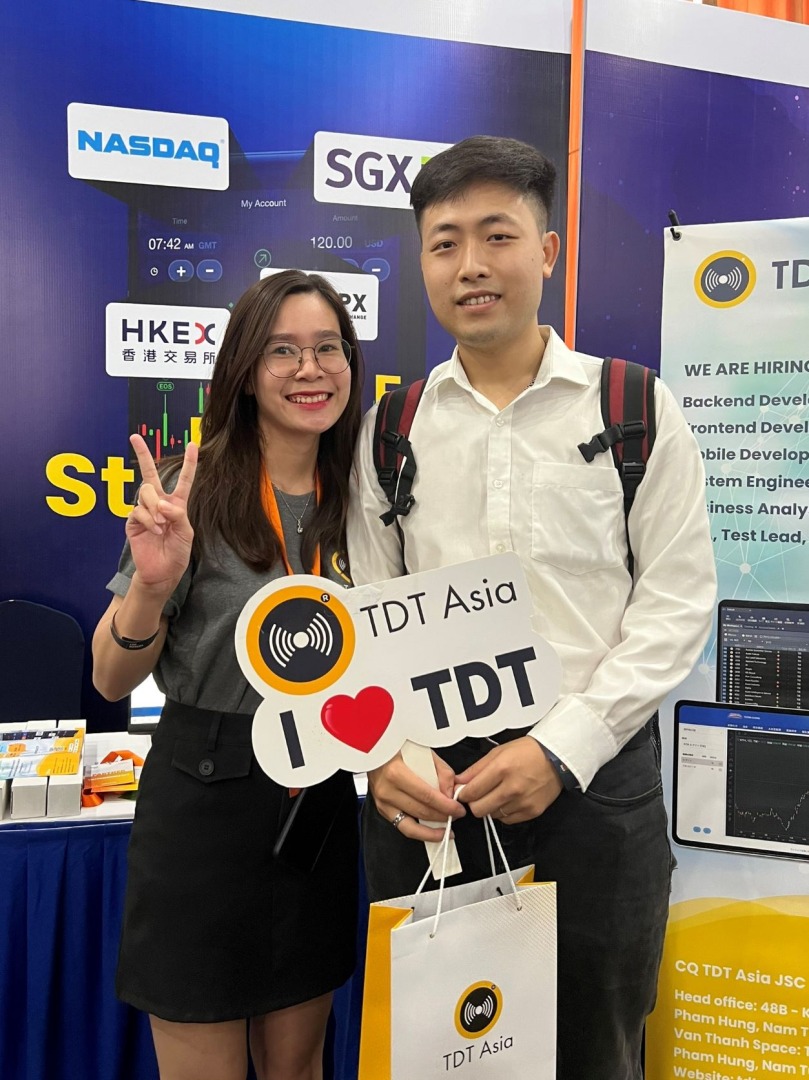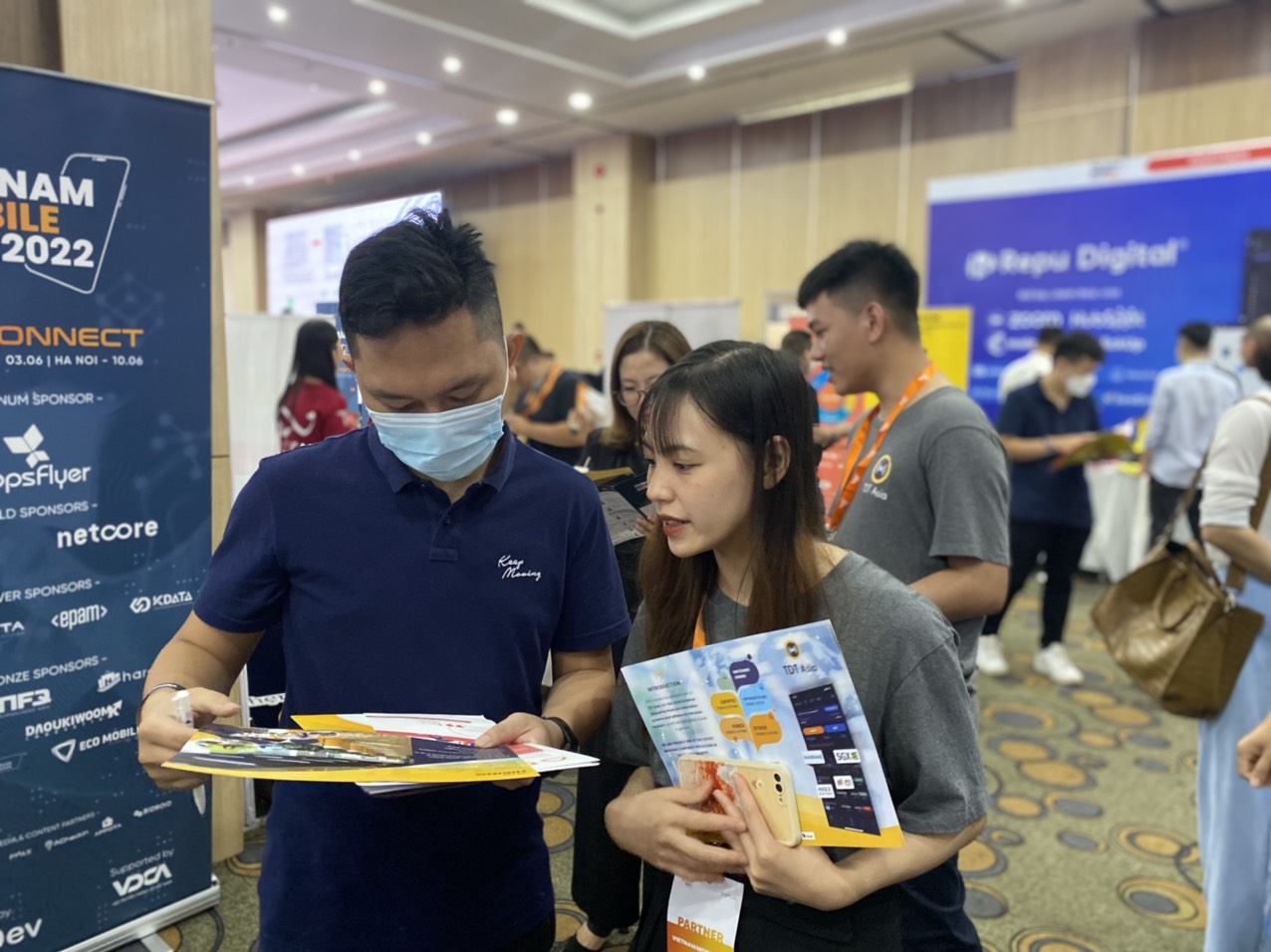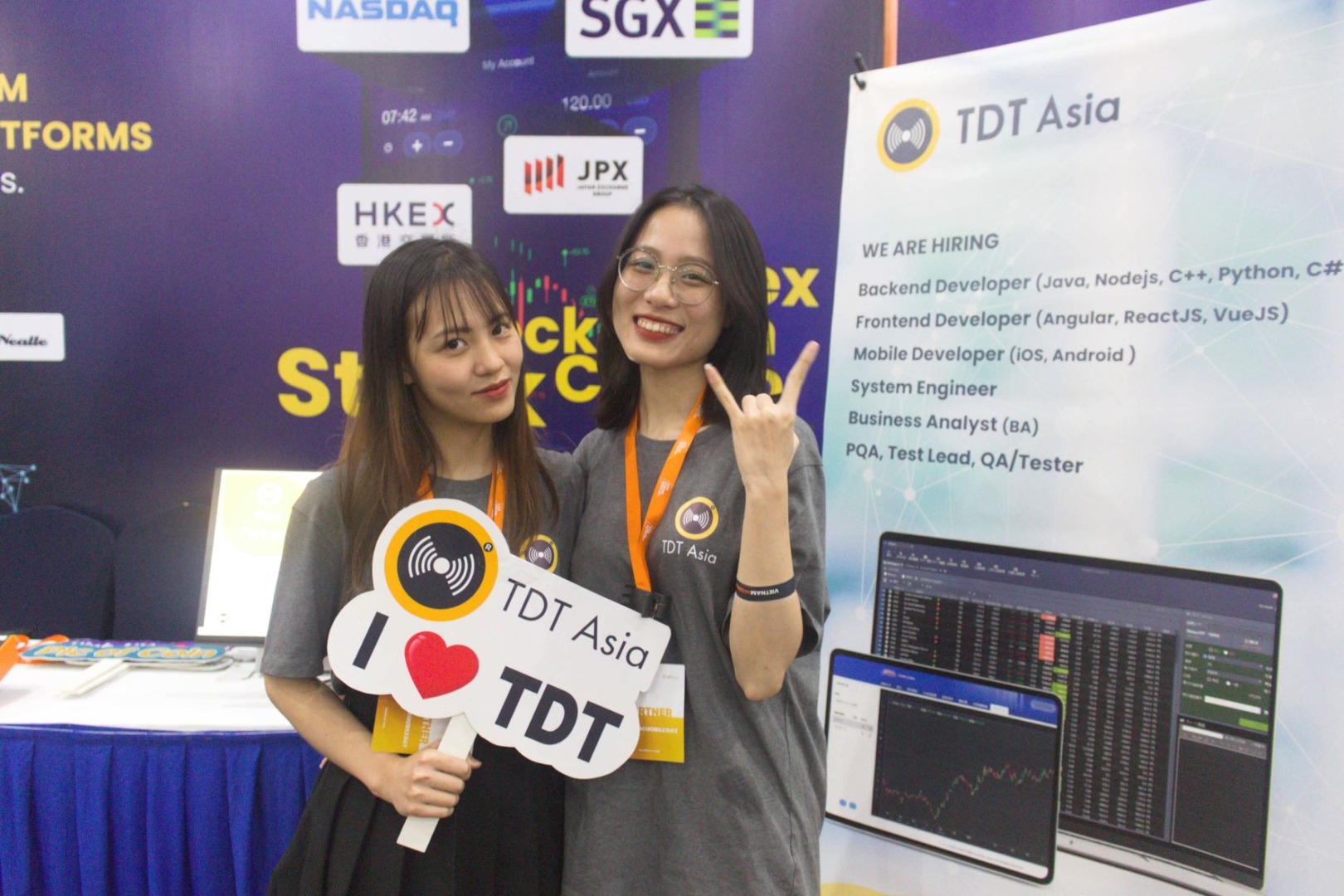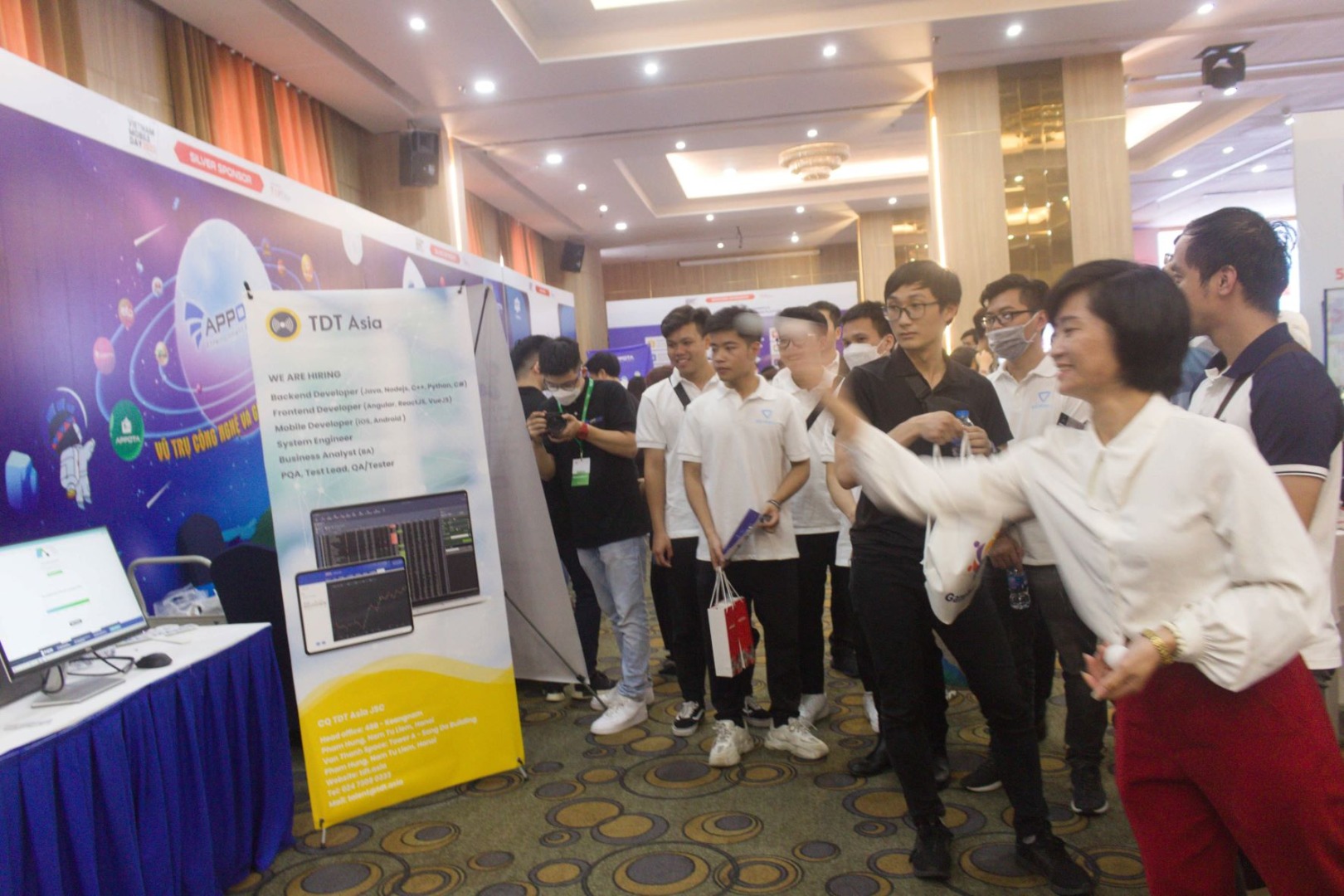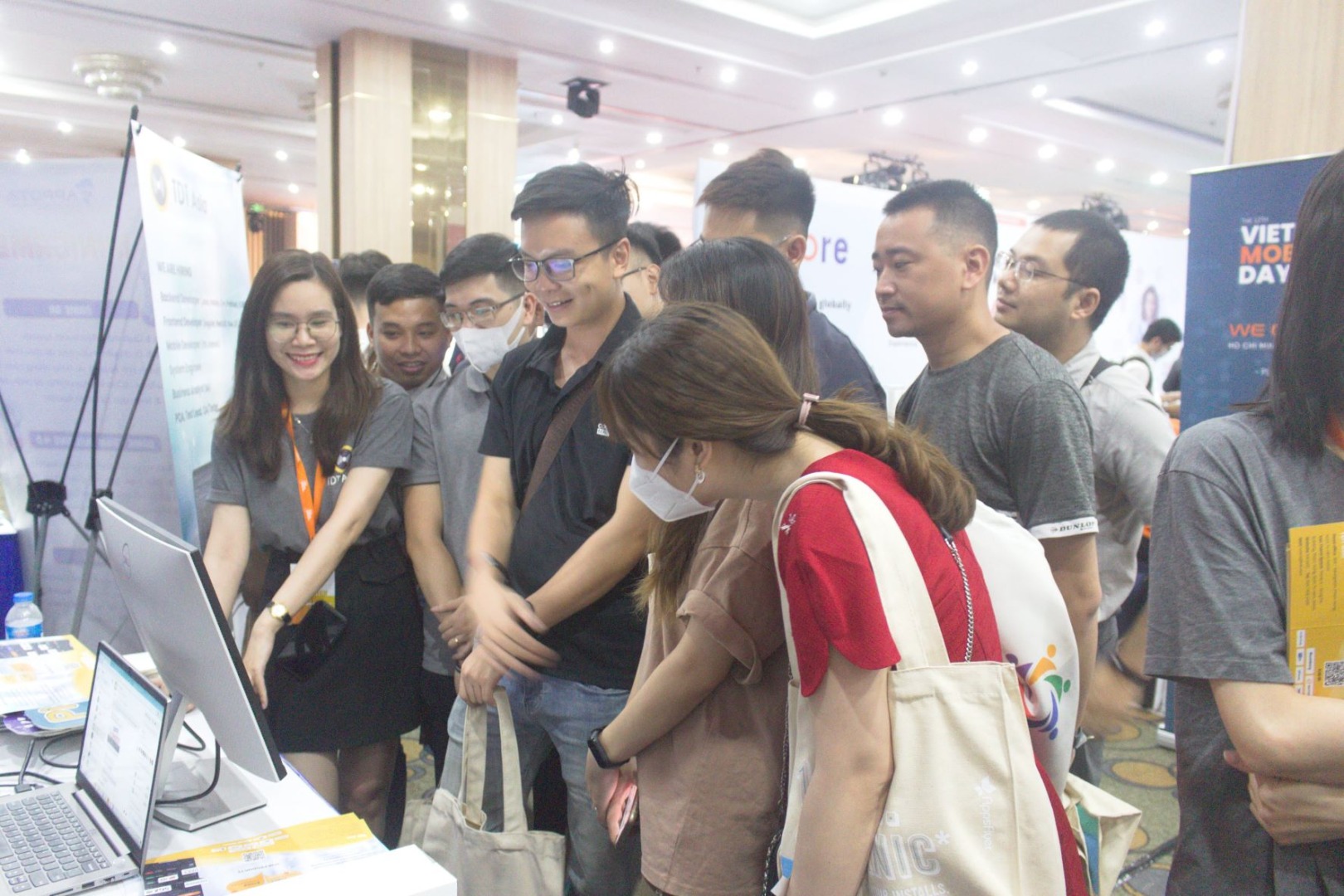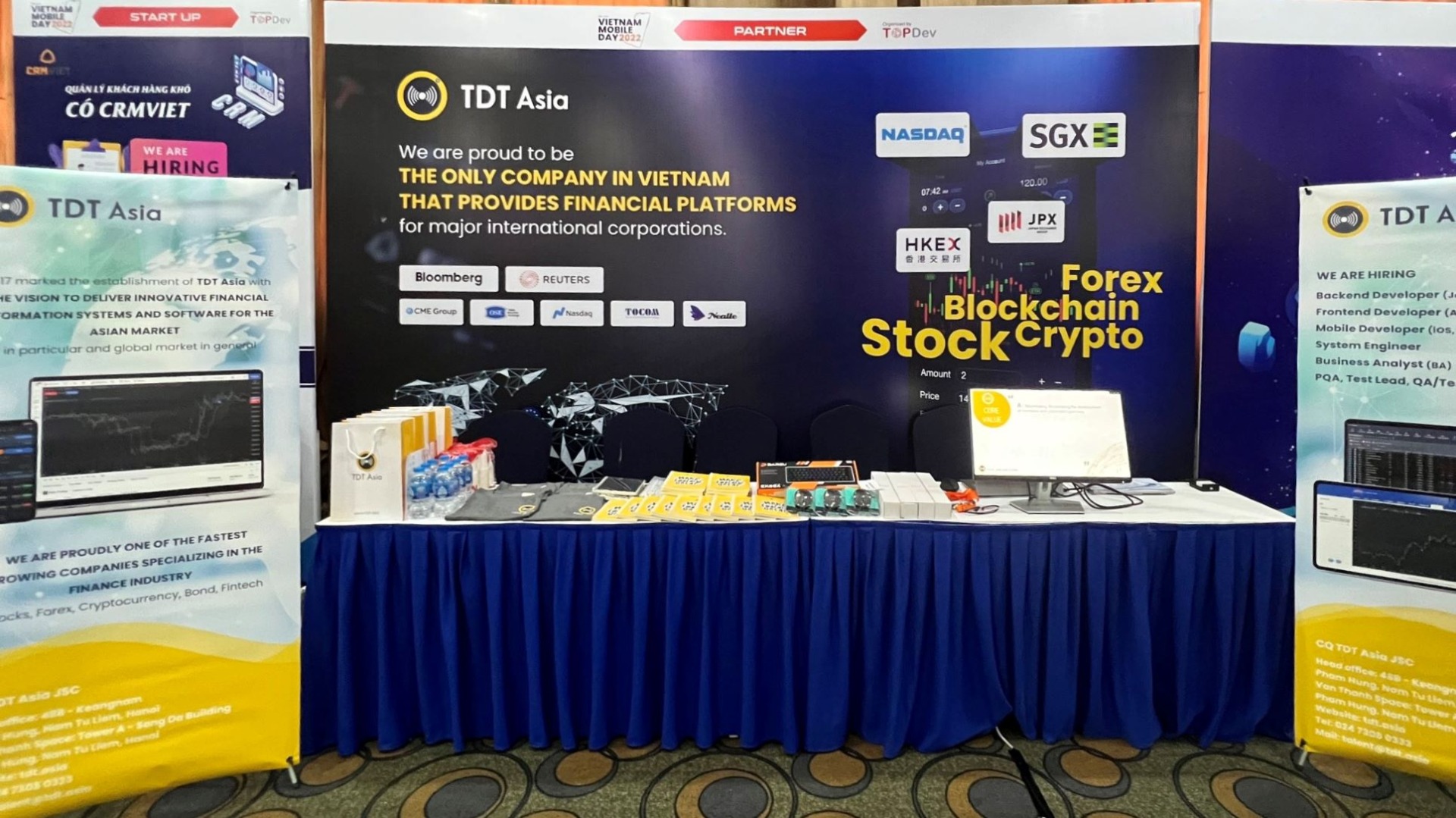 Lastest on News & Blog
From 26/5 to 29/5, TDT had the summer trip to Da Nang - the beautiful coastal city of Viet Nam. With the slogan "GO LIVE GO SEA", all TDT members participated in many interesting activities like Teambuilding, Gala Dinner and visited to many attractions in Da Nang. This trip helped TDTers relax and interact with each other after tiring working days. Let's look back at the memorable moments of Summer Party 2022 and keep fighting for an explosive summer. j

Improving the quality of human resources is always one of the leading orientations in the internal development of the company. Being aware of that, TDT Asia always strives to improve and enhance human skills and knowledge, while at the same time promoting the work motivation of each employee through core human resource training programs. Last week, TDT Asia cooperated with Agile Academy in order to organize Pragmatic Scrum course exclusively for team leads, project managers and high-potential employees. While participating in this course, TDTers are trained to gain skills and learn technical software through diverse activities such as case studies, game quizzes, teamwork and testing. This meaningful internal training course not only helps TDTers to expand and deepen their knowledge about the Agile Scrum model - a promising model in IT companies, but also to exchange and share their experiences on organization processes and management. Let's look forward to more interesting courses at TDT in the future!

To meet the growing demand from Asian investors to trade US-listed equities during the Asian time zone, integrated financial house PhillipCapital and Japan's SBI Group will create a trade matching platform, with which investors can trade over 100 US-listed stocks between 9am and 5pm Singapore time. To develop and maintain the platform, a joint-venture company between PhillipCapital and SBI will be established in Singapore in the second quarter of 2022. CQ TDT Asia, as PhillipCapital's system development company, with the support of SBI Group, will be in charge of developing the matching engine. By the first quarter of 2023, it is expected that the trading platform will be fully operational, with trading volume projected to exceed US$100 million per day in the first year.   More information on the collaboration of PhillipCapital and SBI on stock trading: PhillipCapital, SBI Group collaborate on stock trading PhillipCapital and Japan's SBI Group mount JV to offer US stock trading in Singapore time PhillipCapital and Japan's SBI Group mount JV to offer US stock trading in Singapore time PhillipCapital and SBI collaborate on trade matching platform for US equities in Asian time zone

Despite the difficulties of the Covid-19 pandemic, TDT Asia still shines brightly like diamonds in 2021. We are proud of our important achievements: new products, new markets, and especially the outstanding maturity of all TDT members. Let's review the impressive moments we had together at the biggest party of the year. Don't hesitate to inbox us if you want to be a part of TDT Asia family.

Annually, TDT Asia has a strategy meeting at the end of the year and a review in the middle of the year. As originally intended, this year, we could have planned the strategy while enjoying the scenery on the cruise in Ha Long Bay. However, we had to change our decision at the last minutes due to the wave of covid-19. Instead, we had a successful meeting in our new cozy working space.

TDT ASIA – WHERE WE ACCOMPANY YOU IN THE JOURNEY TO ENHANCE BOTH YOUR TECHNICAL KNOWLEDGE & SOFT SKILLS

TDT Asia, with the hope to create valuable, beneficial and meaningful impacts on the society has kicked off an annual Blood donation event. Our first ever held event took place on November 13th at our new branch office – Van Thanh.

Following the plan to extend the company size in preparation for upcoming major Fintech products, TDT Asia kicked off the largest ever held internship looking for talented developers, Business analyst and Quality Assurance. After a month of online testing and two offline orientation sessions on the 23th and 29th of October, selected interns have started their training course on the 1st of November with enthusiasm.

Project Coordinator Internship is a training program operated by TDT since the end of June 2021. This program has been very eventful and receiving the participations of young technological lovers in Hanoi.

Had it not been for the effect of the Covid-19 pandemic, an adorable celebration at the beautiful My Khe beach in Da Nang would have been TDT's jamboree for such a special anniversary. Instead, a cozy birthday party was held to make up for the original plan.

So as to ensure the human resources' quality for Fintech projects at TDT Asia, the Internship Program is one of our essential activities in recruiting and training our young and potential human resources.Every year, TDT Asia will have 2 Internship programs in summer and winter to select the potential candidates for the following positions: Developer, Business Analyst and Project Coordinator. 

What people are looking for working at any business organization is not only just a scope for learning and development (by accumulating expertise,..), but also a vibrant corporate culture with extracurricular activities. Acutely aware of this, in addition to organizing professional training activities, TDT does organize sports activities for employees. One of which is our football club.

WHAT DO WE HAVE IN SUMMER?

2020- a waves and fluctuating year for the world economy. In particular, the Covid outbreak has severely affected the whole world in general and Vietnam in particular. With TDT Asia, 2020 has also been a challenging year.

Vietnam IT Day 2019 – where Vietnamese and Japanese IT businesses met, introduced and discussed development cooperation plans in the IT sector, have been held successfully and made a good impression about Tam Dong Tam with businesses in "the land of the rising sun"!

On15/09/2018, IoT Galaxy Co-Working space coorperated with Pharmalink to successfully hosted the "Process of opening a pharmacy from A to Z" Workshop, attracting the attendance of a large number of representatives from Hanoi-based pharmacies.